Agent Anna first up with the ARRI / Fujinon Collaboration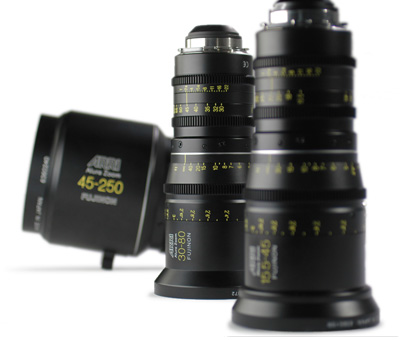 Nutshell's 3 Alura Zooms, now available for hire
ARRI and FUJINON collaborated to create the new range of ALURA zoom lenses & the results are very attractive.
Beyond their pedigree, the performance is impressive.
DoP Dave Cameron was first to use these new lenses on the Great Southern TV Production "Agent Anna" which wrapped August 31st.
Dave says;
"THE TWO LIGHT-WEIGHT ZOOMS WERE OUR WORK HORSE LENSES ON THIS JOB AND I HAVE TO SAY THEY LOOKED GREAT. THE PICTURES HAVE A CLEAN, CRISP QUALITY TO THEM, AND WITH "ARRI" STAMPED ON THE SIDE YOU KNOW THEY'RE GOING TO BE GOOD."
Nutshell Camera Rentals has 3 x Alura Zooms available for rent;
15.5-45mm, 30-80mm & 45-250mm.
They are fast, featuring T2.6 on the shorts and T2.8 on the bigger brother.
They provide great contrast, feature the Fujinon Electron Beam Coatings (EBC).
These lenses are designed for the higher spec new breed of Digital cameras are already gathering a reputation for comfortably matching all other ARRI branded lenses.
Call into Nutshell and check them out for yourself.
About Author
Comments are closed