ARRI AMIRA arrives at Nutshell
Nutshell Camera Rentals are pleased to announce a brand spanking new ARRI AMIRA camera to their line up – the first in Australasia.
This extraordinary new camera is perfect for Drama and TVC, carrying the legacy of ARRI engineering and the pedigree of the ALEXA. If you don't want to shoot RAW, this camera offers most of the ALEXA features, plus 200 frames per second. It's slimmer, lighter and has unique operational features.
For Camera Operators there's no need to download manuals or understand an entirely new menu system, making the AMIRA particularly easy to use and uncomplicated.
High frame rate, LUTs, ultra fast media, ergonomics and the versatility of lens mounts, mean it's ultimately unique in today's market. The 2.8K sensor on the AMIRA has the advantage of the intelligent processing from the ALEXA. It's only 2.8K, yet the images look considerably better than those from many cameras with a much larger pixel count.
Having an OLED viewfinder, plus a TFT display means others can see the frame right there alongside the operator.
The significant weight reduction and features offered by the AMIRA outweigh the fact that it's not capable of RAW output. In today's market, 2K ProRes 422 is acknowledged as providing plenty of data for most productions.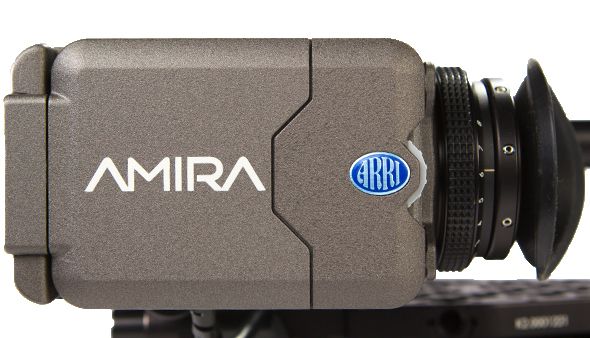 Due to the solid history of the ALEXA, the AMIRA post-production workflow is very simple. For Editors familiar with ProRes there are no surprises with AMIRA footage. The AMIRA is a sweet spot for those who want quality and simple functionality. Perfect for productions with high expectations and smaller budgets, this is an exceptional camera built for handheld work, that doesn't need multiple attachments or five minutes of setup before it'll shoot anything.
This camera is built to avoid the conceptual failures evident in so many other cameras in the market. It's built to do one thing very well and doesn't attempt to handle every format at any resolution.
If you require a reliable, functional, elegant, German workhorse that produces beautiful images, the AMIRA has the edge over countless wannabees.
AMIRA stands out as unique within the broad range of cameras, lenses and accessories on offer at Nutshell Camera Rentals.
Contact us any time, to experience the camera for yourself before your next shoot.
paul@nutshellrentals.tv or 021959555
About Author
Comments are closed